InCA: [In]teractions with [C]omputers for [A]nimals
1

Info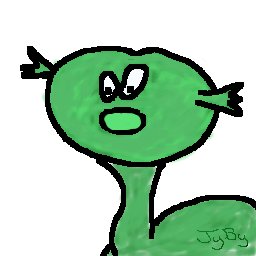 The group INteracciones Computacionales con Animales (INCA) aim to develop applications for Other Animals Than Humans (OATHs) on digital devices, in collaboration with researchers in Ethology, Comparative Psychology or Animal Computer Interaction (ACI), with the objectives to 1) support the study of the sensory and cognitive abilities of such animals, always in a way which respect their well-being; and to 2) support the human guardians of such animals to comunicate with, entertain, stimulate, or teach the subjects.
2

Objectives
2.1

Short Term

In the short term, assuming a relatively stable environment, the group INteracciones Computacionales con Animales (INCA) aims to automatize and improve various experiments and processes in Comparative Psychology, hopefully so that they can be performed at much larger scales than previously, with higher quality.
2.2

Long tem

In the longer term, anticipating a (fast) derive of climate in various regions of the globe, cumulated with a situation of lower availability of energy, the group INteracciones Computacionales con Animales (INCA) aims to promote the design of new synergistic relation between human and non human animals, by not only improving the communication between those but also suggesting new means for such communication, in such ways that can be transmitted semi-automatically to future (human and non human) generations.
5

Medias
5.2

About specific projects
InCA-WhatIsMore

6

Publications
6.2

Popping Up Balloons for Science: a Research Proposal
6.3

Can Monk Parakeets compare quantities faster and/or better than Humans? A Research Proposal
6.4

"Measuring Discrimination Abilities of Monk Parakeets Between Discreet and Continuous Quantities Through a Digital Life Enrichment Application"
7

Equipment
7.1

Living and training spaces
| Name | Sun Exposition | superficy | height | Opening Date |
| --- | --- | --- | --- | --- |
|   |   | (m2) | (m) |   |
| Laboratory | indoor | 3x1 | 2 | 2019 |
| North-East | shady outdoor | 3x1 | 2 | 2020 |
| North-West | shady outdoor | 3x1 | 2 | 2020 |
| South | sun/shade outdoor | 3x6=18 | 2 | 2021 |
7.2

Hardware devices
Leitner box with

>20 carton cards indicating which exercise to train
Two rows (one for each subject)
5 boxes of increasing frequency categories in each row and
one paper wheel indicating which frequency to train on a specific day.
7.3

Digital Devices
Touch screens


| Name | Type | Brand | Surface Active | Source |
| --- | --- | --- | --- | --- |
|   |   |   | (cm2) |   |
| Red | Smartphone | Samsung Galaxy Note 9 | 15x7 | J….y B….y |
| Grey | Smartphone | Samsung Galaxy Note 9 | 15x7 | J….y B….y |
| Nexus | Smartphone | Samsun Nexus One | 8x5 | J….y B….y |
| Big Tablet | Tablet | Samsung Galaxy Tab A | 16x12 | Vanessa P. Araya |

Keyboards


| Name | Description | Brand | Surface Active | Source |
| --- | --- | --- | --- | --- |
|   |   |   | (cm2) | (Donated/Bought by) |
| Recordable Answer Buzzers (4) | Recordable Buttons | Learning Resources | 4*(9x9) | J….y B….y |
| Fluent Pet Buttons (6) and pads (3) | Recordable Buttons | Fluent Pet | 6*(3x3) | J….y B….y |
| BigKeys 1.0 | USB Keyboard with large keys Goma Hevea | Home Made | 6*(4x4) | Sistemas DCC |
| BigKeys 2.0 | USB Keyboard with large keys Poly Carbonate | Home Made | 8*(5x5) | Electro Systems |
7.4

Physical Training toys
| Name | Exercises associated |
| --- | --- |
| Basket ball court with 2 hoops | "Play Basket", Clean Up |
| High Basket ball hoop | "Play Basket" |
| Low Basket ball hoop | "Play Basket" |
| Set of small dices in green recipient | "Play Basket", "Fetch" |
| Metal Piggy Banks for sorting coins (4) | "Sort the coins" |
| Set of cards "Memorice Plus" | "Which one is" |
| Row of four closed wood boxes | "Where is the Key?" |
| Bag of scrabble letters | "Give me X letters" (X= "one", "two" or "three"), "Clean up" |
| Tower of rainbow colored rings | "Build the tower" |
| Jenga blocks, uniform | "Play Jenga" |
| Jenga blocks, colored | "Fetch COLOR X" |
| … |   |
8

Group history
Before 2008

development of the concept of "Psycho Informatics", the stydy of the automation of Psychological Processes and Experiments.

2012-2015
2016:

Rescue of two (male) lovebirds, Prudent and Crazy
Adoption of Quaker parrot Lorenzo
Beginning of experimentations with Leitner boxes (Spaced Repetition for Memory Models)

2017:

Adoption of Quaker parrot, Ela
Connection with members of the ACI (Animal Computer Interface) community

2018:

Escape of Lovebird Crazy
Passing away of Ela
Adoption of Quaker parrot, Tina
Adoption of Lovebird, Blanco

2019:

Donation of Blanco and Prudent to a Breeding/Rescue center for parrots
Acquisition of laboratory site and construction of first aviary (1x2x3=6 m3)

2020:

construction of second aviary (1x2x6=12 m3)

2021:

construction of third aviary (6x3x2=18 m3)
Recruiting of first 3 students in ACI
Oficial declaration of the group "InCA" to the depatment
Interview of student Bryan Riveros about InCA-Train for the podcast of the department

2022:

Graduation (Trabajo de Titulo) of 3 first students in ACI
First formal results https://arxiv.org/abs/2206.00734
First Magister Student!
https://incalab.cl (to celebrate the article accepted)
purchase and configuration of domain name
first seminar of the group InCA.
first contact with a laboratory in Ethology
ACI2022, in the track "Emerging Work"
Three more "Work in Progress" articles accepted at the conference
Cristobal's presentation at seminar of Ethology Research group
Jeremy's presentation at seminar of Ethology Research group